The Board of Directors of the ISSLR after careful considerations of proposals submitted to host the next conference of the Society decided that the 15th International Conference on Salt Lake Research will be organized in Turkey in 2024.
There were three exceptionally strong proposals from Australia (submitted by Dr. Faith Coleman and The Coorong Environmental Trust), Turkey (submitted by Professor Meryem Beklioğlu from the Middle East Technical University) and USA (submitted by Professor Wayne Wurtsbaugh and FRIENDS of Great Salt Lake). Each of the proposals described in details the proposed venue of the conference, accommodation and publication options, field trips, other details. Taking into account the history of the society and our conferences, travel costs, other considerations the Board decided to support the proposal from Turkey.
Please find below details provided in the proposal.
Why TÜRKiYE !!!
At a unique point where Europe and Asia meets, Turkey is one of the leading destination for conferences, fairs, meetings and business tourism due to its historical, natural, and cultural treasures and also modern infrastructure, transportation and accommodation facilities
Türkiye's is bounded by 2 continents (36°–42°N; 26°–45°E) and has several high mountain ranges that create a continental-scale variety of climates. It encompasses warm to hot temperate zones with/without dry summers, including the Mediterranean climate zone and arid cold steppe with/without dry summers. Türkiye, due to its geographical location together with climatic variations has the characters of a continent scale ecosystem and organismal diversity and hosts  three of the biodiversity hot-spots (Euro-Siberian, Mediterranean and Irano-Turanian) out of 35 found throughout the world.  The presence of numerous ecosystem types and habitats exhibiting exceptionally high endemism within a relatively limited area includes also the diversity of inland water from freshwater to saline and hypersaline. However, inland water especially the saline lakes and their biodiversity in Türkiye is under the threat of largely land-use and also climatic change.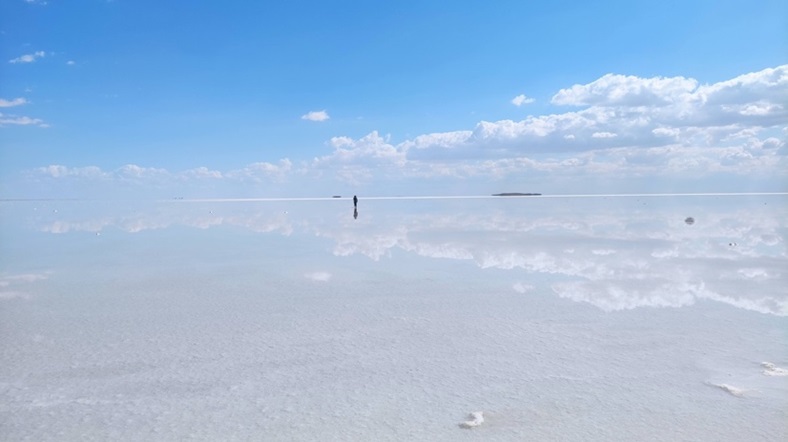 Host City: Antalya
Antalya, the Turkish Riviera is the most stunning part of Turkey's Mediterranean coast. It is typical of Turkey, a thriving modern city, with a historic heart in the centre of Kaleiçi within the old city walls. Antalya has a backdrop of stunning mountain scenery, and the city is set high on cliffs, with many of its grandest hotels overlooking the sea on the outskirts of the town.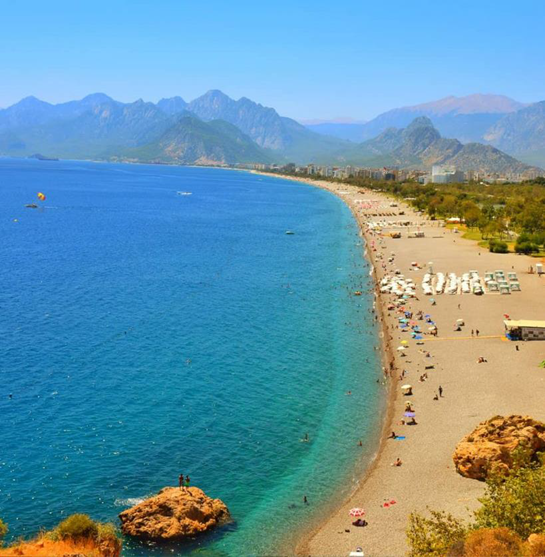 Access to Antalya
Antalya International Airport is one of the biggest Airports in Turkey. Many Airlines have direct flights to Antalya from all over Europe but you may have a connecting flight via Istanbul Airport to Antalya Airpot. In such case, there are local airlines flights from Istanbul to Antalya every day and they can provide cheap tickets. Antalya is also accessible with direct flights by many international airlines.
Conference Venue / Hotel:
There is a wide range of hotel choices in Antalya, related to different expectations.
However, we prefer an All Inclusive 5* Resort Hotel as "under one roof" conference concept. Where all participants will be together, engage, socialize and enjoy food and beverage of the Turkish cuisine.
A pre-arrangement done with Paloma Foresta Resort Hotel & Spa, Kemer Antalya (www.palomahotels.com) as a conference venue and hotel. However, the final decision be arranged later on your decision, as Antalya is the most attractive hotspot on the Mediterranean coast and hosts millions of international tourists.
Host Organizations:
The organizations who declared their purpose to host ICSLR conference in Turkey are;
Centre for Ecosystem Research and Implementation (EKOSAM), Middle East Technical University
Ministry of Environment, Urbanization and Climate Change
The Scientific and Technological Research. Council of Turkey
Marine Institute, Middle East Technical University
Preliminary Dates:
Due to the weather conditions, the recommended period is April 2024 or October 2024.
Program at a Glance:
Day 0 – Arrivals
Day 1 – Opening, plenary lectures, regular talks, welcome party
Day 2 – Plenary lectures, regular talks; poster session
Day 3 – Mid-Conference excursions
Day 4 – Regular talks; poster session- farewell party
Day 5 – Regular talks; closing ceremony
Day 6- Departure; post-conference tours
Registration fees will include (the value to be determined later):
Welcome reception
Access to all scientific sessions
Lunches and coffee breaks
Proceedings of the conference; book of abstracts
Mid-conference excursion
Conference bag, badge, and certificate of attendance
ISSLR Membership
Mid-conference Excursion:
Antalya, Aspendos and Perge Historiacal Excursion:
Aspendos is a world-famous Roman theatre. The design was made in the year 155 A.D. by a Greek architect called Zenon, who lived in the city of Aspendos. They claim, that it was built under Marcus Aurelius (161-180), meaning 2nd century A.D. It is richly decorated, really worth a visit. Today it is still used for the annual opera and ballet festival, usually taking place in September every year. It is famous for ıt's fabulous acoustics.
Perge still has a very well preserved stadion, right outside the entrance gate of the antic city. Look at all the details in the stones. Remember they only had hammer and chisel. They sure understood the art of sculpting. Really fascinating. Perge antic city still has some very interesting ruins to explore.
Antalya sightseeing and Kaleiçi, where you can see antique Hadrianus Gate, the Clock Tower, Fluted Minaret, and the ancient harbor. You will enjoy walking through the narrow street of the old city.
Post Conference Tours
Salda Lake, Pamukkale, and Ephesus Tour; 2 days
Salda Lake is estimated to have formed about 2 million years ago. The water of the lake is less salty and has high alkaline properties. The white sands that make Salda lake so attractive resemble the Maldives.
Pamukkale means 'cotton castle' in Turkish languages is World-famous for its calcium terraces. The area is at the list of UNESCO heritage.  It is known as one of the oldest thermal cities in the world. The thermal waters in the area are 30-degree Celsius and cure some sicknesses. You can walk and take great photos on the Pamukkale terraces.
Ephesus; one of the Seven Wonders of the Ancient World; Artemis Temple, Virgin Mary House, and Basilica of St John….
Salt Lake, Konya, and Cappadocia tour; 2 days
Salt Lake (Turkish: Tuz Gölü meaning 'Salt Lake'; one of the largest hypersaline lakes in the world. While you enjoy walking on most reach in mineral and salty water of Salt Lake and take memorable reflection photos of your trip!
Cappadocia is famous with Fairy chimneys, amazing valleys, cave churchs, underground cities, volcanic mountains to trekking.
Konya, city of great philosopher Mevlana Jalaleddin Rumi (UNESCO; in the list on the Intangible Cultural Heritage of Humanity). Mevlana Museum, old bazaar, Alaeddin Hill and Mosque.